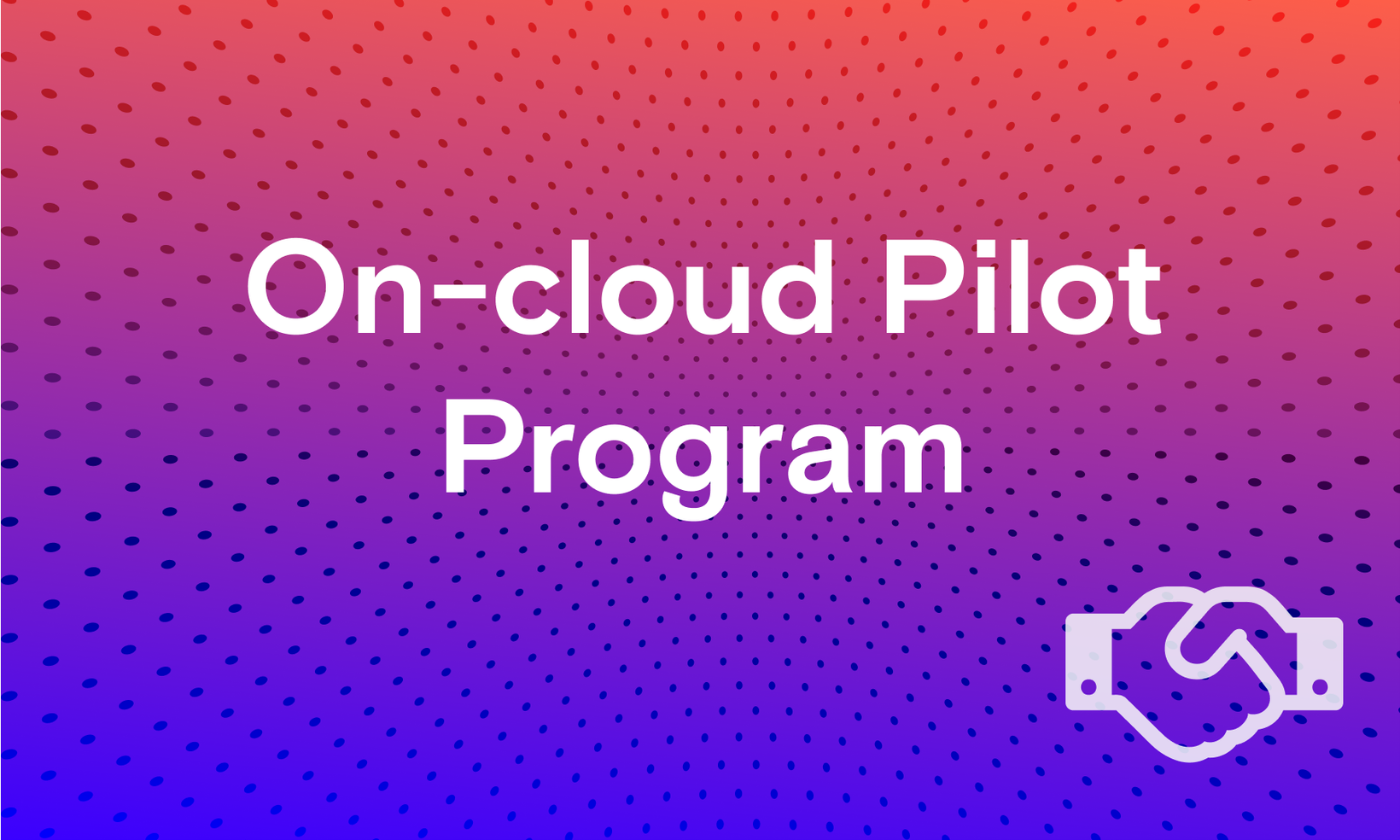 We are looking to build alongside a small set of 10 to 20 vendors, as we launch our product and build out the future of on-cloud. Our mission is to enable every SaaS company to run their application on their customer's cloud account.
The goal of our pilot program is to help your company adopt on-cloud and power new revenue with your customer base. With Nuon, we believe we can help you upsell a significant portion of your customers to run on-cloud and unlock new revenue.
The program
The program is a 3-month program, where:
we will schedule weekly office hours to show you our product leading up to integration and ask for feedback

set up a custom, shared Slack account for updates and cross-team communication

share our granular, 6 and 12-month roadmap where you can prioritize certain features based on your business

bi-weekly sales office hours with our team to help you upsell your customers to on-cloud

white glove onboarding — we'll do the work to get your product working with Nuon so you can focus on features while we do the rest

be on-call for your on-cloud installations to make sure you can successfully onboard real customers
Commitment
As part of our pilot program, we are looking for the following commitment:
1/2 hour of your time every week to share feedback on our product to make sure we are meeting your needs

$5000 upfront, to be completely refundable at any time and added towards your usage at the end of the contract

a 3-month contract commitment, at the end of the pilot program for at least 10 on-cloud app installs

access to our roadmap and internal product updates

prioritization in our roadmap + shifting of our direction where needed
Our goal at the end of the pilot is to power your on-cloud business line.
Signs you are a good fit
Are you considering our pilot program? Here are some signs you are a good fit:
you are looking to deploy to your customer's AWS account

you currently have a self-hosted business line and are looking to scale or grow it

you have customers who are asking to run your product on their own account for uptime, security, compliance, or ownership reasons

you are planning on investing resources internally to run your app on your customer's cloud account

you are considering completing SOC-2 or another compliance standard

are willing to invest a small amount of money and time in exchange for new revenue at the end of the pilot program.
Interested in hearing more?
We'd love to have you join our pilot program! Our general onboarding is:
in-person call to understand your architecture, need, and potential customers

Nuon demo + review of our roadmap

contract sign + payment

set up a shared Slack, and first engineering office hours

weekly update + office hours

internal onboarding so you can test your app on-cloud

external onboarding we'll help you onboard your first customers
Schedule your intro call or feel free to email us to get started!